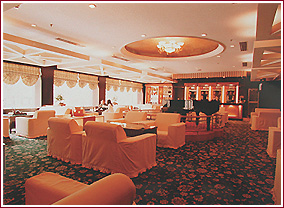 The lobby bar is an ideal place for relaxation and chat over a cup of coffee or other beverage.

Shopping at Dongfang Hotel is always of convenience and satisfaction.



Equipped with completely new style luxurious recreational and health facilites including Sauna, Steam room, Gymnasium, Tennis court, Night club, Mini Kara-oke house etc.Here is your ideal place for rest and recreation after your business activities.